Whoo Hoo! There are some fun, new Zumba wear items out now! You can click on the link above, and it should take you to Zumba.com and hook you up with my affiliate code to get a 10% savings!
I say should because this is the first time I've tried out my embedded web banner. My friend Kelley will be so proud of me :)
Here are the steps for the good ol' fashion way though. Just in case.
Go to
Zumba.com
Select "SHOP" from the top menu.
Look around! Mother's Day is coming up. With both accessories and clothing options, you can find a great gift for a beloved Zumba-Lover in your life. And don't forget about YOU!
Be sure to use my affiliate code for a 10% off savings!
mserinzfit
It's that easy!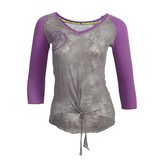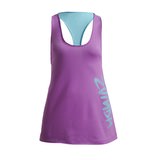 Astral Baseball Tee Galaxy Loose Racerback
I'm loving this look! This too. Comfy yet sexy!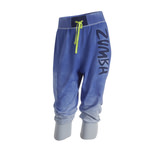 Eclipse Capri
I would wear these all
day!
Okay. Now for the tutorial!
This is a repost of a step from awhile back.
Click here
for the original post. There was a request for this tutorial from one of my Zumba participants. I really love this step. You can keep it low-impact. Or, if jumping is something you like to add to your movement repertoire, you can pump it up with a little side leaping action. The upper body action is great for both core and agility.
I use a variation of this step in my "Jump" dance fitness routine.
Thanks for reading and watching.
Enjoy the dance that is life!
~Erin.